Join the Passive Fundraiser that creates a Win-Win-Win for The Community!
As a Community Patron, you match each donation from our Community Partners (5% of purchase) to your selected School/Nonprofit
Easy For Everyone
Affordable Contributions (donation caps available)
Awesome Collective Impact (with other businesses & donation matches)
Publicity That Matters & People Remember
- we asked 300 moms: would they choose a business over another, all other things equal, because they saw somewhere that the business supports their child's PTA? 96% said yes -
Your logo and recognition on your selected School/Nonprofit's page
Your logo on each Gift Card that the School/Nonprofit uses to promote the program (+4/year)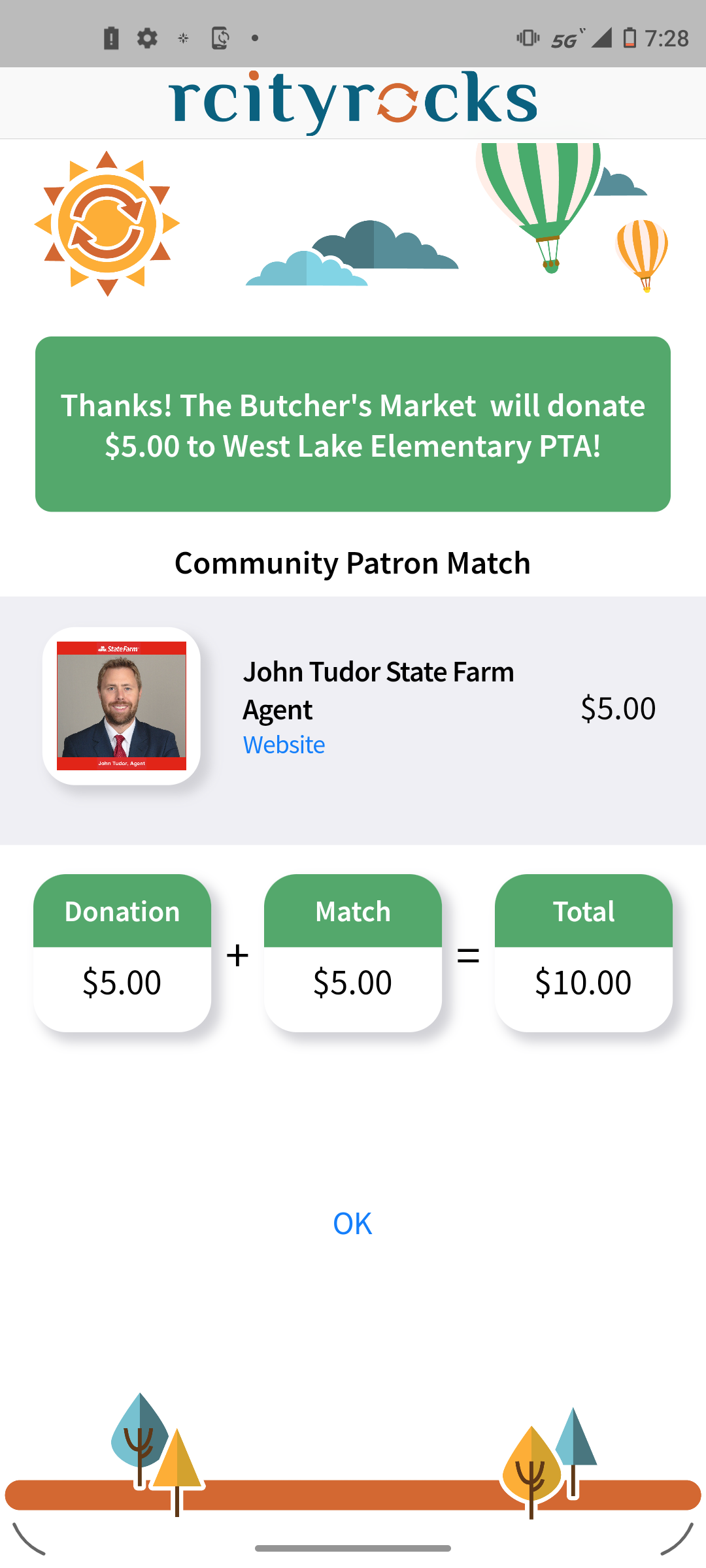 Recognition with web link each time someone submits a receipt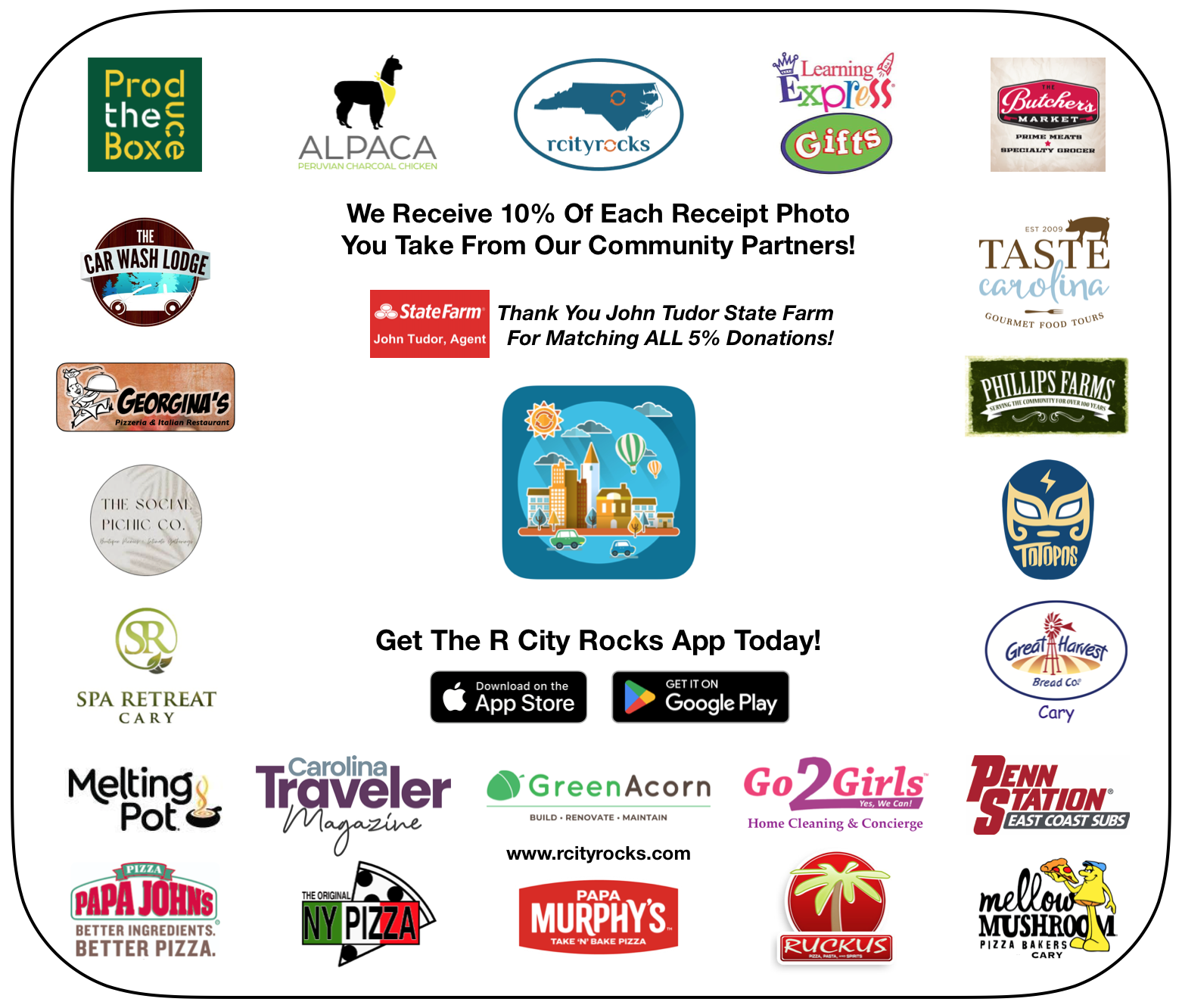 Your logo on digital flyers that are posted/distributed regularly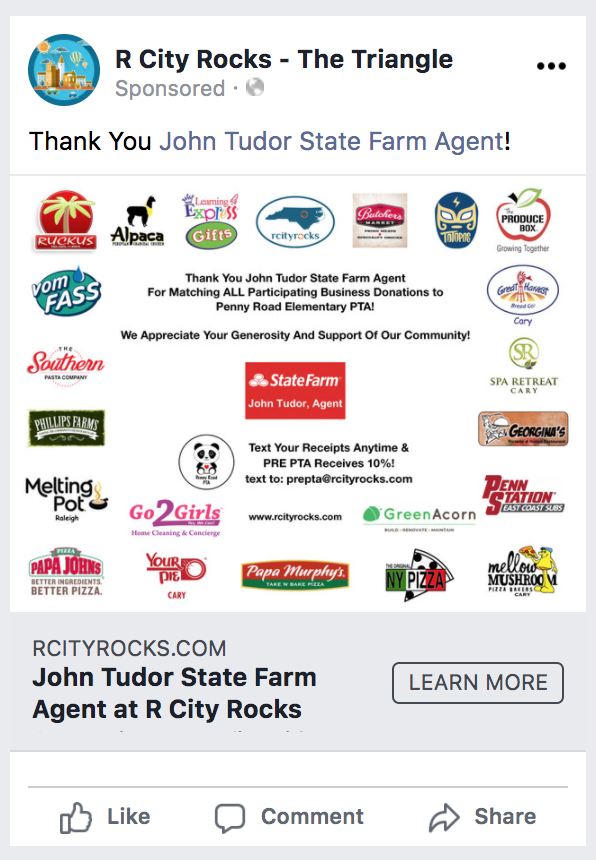 Annual R City Rocks Sponsored Facebook Thank You (reach of 5,000+ near your business)
Membership Details:
Profile page with personalized url that shares your support of the community
Coded R City Rocks icon, linking to profile page, to place on your website
Optional R City Rocks window decal
Dashboard to view data, donations, etc
Automated monthly payments: $49/month membership fee and 5% of receipts texted the previous month are charged to your credit card on the 1st of each month (the tax-deductible donations go directly from you to the nonprofit's bank account.)
Cancel anytime; effective in 90 days
R City Rocks is a Community Initiative funded by participating Businesses. We do not charge Nonprofits or take any portion of the donations.
Please include School/Nonprofit Name In Referral Blank